Pitchfork Opening Night
After a foolishly spitballed decision to
walk
from some random subway stop on Addison St. over to
Metro
, which we knew was
somewhere
on Clark St., and after walking what must have been at least a few miles in 85 degree
night
weather, Nathaniel and I hit up a cabbie to drop us off at the venue, where Pitchfork was having its pre-festival show with
Sunset Rubdown, Voxtrot, The Joggers
, and a few comedians. We were a bit late, showing up at the end of the comedians' runs (
Aziz Ansari
, who I was pretty much dying to see, got caught up in a black hole somewhere in NYC and couldn't make it). We also missed
The Joggers
, who probably would have done a much better job welcoming us to this glorious city than
Voxtrot
did. I mean, they're
ok
, a little too twee for me, like
Arctic Monkeys
if they grew up with abandonment issues instead of money and sex. I did have a lot of fun watching their bassist though...he's got more
Paul McCartney
going on than Paul himself (same guitar and haircut and Mr. Bean-like presence).
By the time
Sunset Rubdown
came on, we'd finished mingling with a few bloggers and I was looking forward to a show that would lessen my concentration on backpain and foot sores and more on a spectacle onstage. Spencer and his band
completely
delivered. I was a bit on the skeptical side, because I see SR as a kind of toned-down Wolf Parade, but literally every song was a knockout. There are a few songs on
Shut Up I Am Dreaming
that I like and have listened to frequently, but their performance Friday night egged me to give the album a few more spins (6 and counting, actually). Spencer's voice, while sometimes stretched too far, will never get old for me. That, and his band mate's frenetic guitar playing, and his lyricism, and the band's style--
everything
-- make this album, and this show, one of the best I've heard/seen all year. SR's performance was definitely a highlight of the festival. Check out some photos I snapped: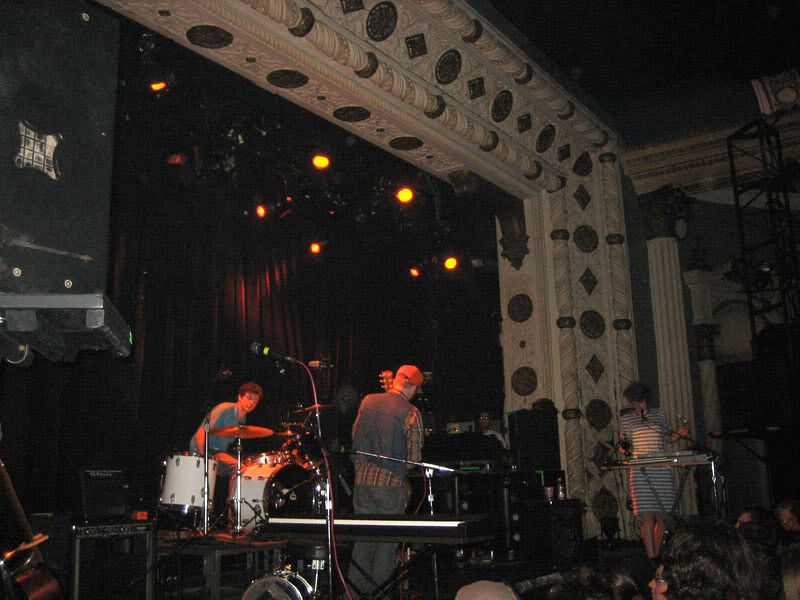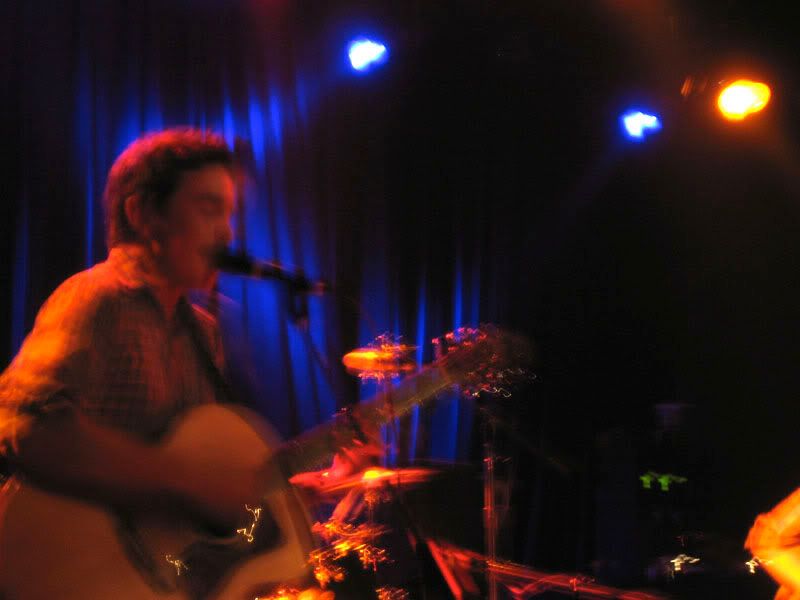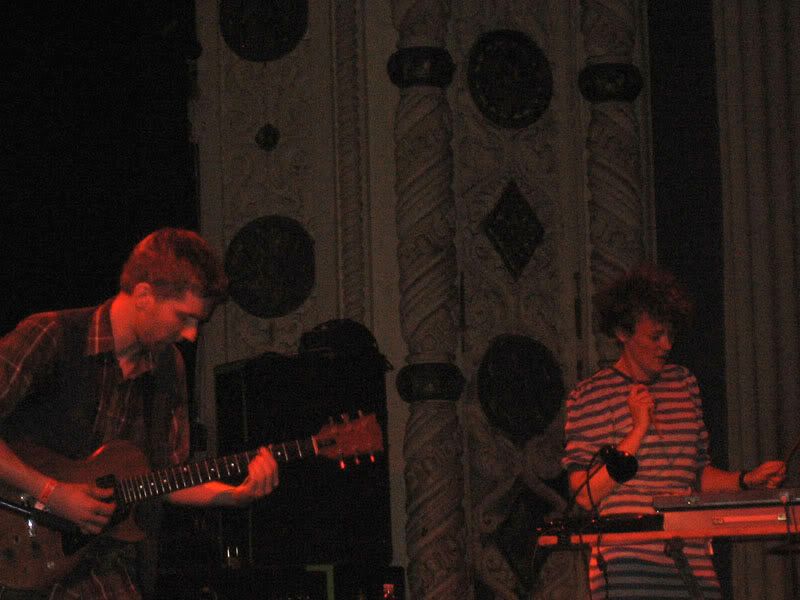 They played a few awesome new songs...and one that mysteriously sounded, slighly, like a new (live) Wolf Parade song called "Things I Don't Know" that I posted a while ago. There was a similar beat and a few similar lyrics... I always wondered how songwriters write for side projects, and whether they'll interchangeably use songs between bands. I guess Spencer does, if I'm right about the borrowed music. Anyway, here's my new favorite Sunset Rubdown song:

[MP3] Sunset Rubdown - I'm Sorry I Sang On Your Hands That Have Been In The Grave

Bonus MP3:

[MP3] Wolf Parade - Things I Don't Know (new live song)

I'll have a Photo Diary of the first day of the festival for you tomorrow morning, and then another one the next day, along with other festival commentary and photos and whatnot. Fun stuff, to be sure. More to come as I sit here alone in my $60/night O'Hare Airport Hilton, sipping on $7 mini-fridge cocktails and $3 airline-grade mini-packs of peanuts. Rock on.